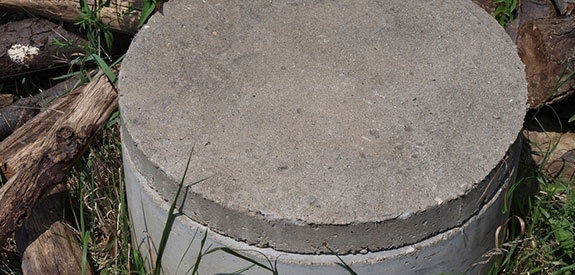 Reliable Septic Tank Pumping in Pikeville
Septic problems are something that no homeowner wants to deal with, unfortunately, they have a tendency to spring up unannounced and wreck havoc when they do. When this happens to you and you're faced with a property that's in desperate need of remediation, choose Prater Construction and Septic to assist you. We have a vast depth of experience in remedying virtually any septic issue and can make quick work of your situation to restore your property back to its pristine state. Take a look at just some of the services we're proud to provide:
Septic tank pumping: Septic tanks require pumping for a variety of reasons, the largest of which is to prevent backups and overflows that may affect the health and safety of you and your family. We specialize in pumping tanks of all sizes and can help you to make sure that your tank is pumped in the right interval, to avoid backups and drain field issues.
Septic tank service: When your septic system shows the slightest signs of malfunctioning or is due for regular maintenance, let us assist you in making sure that it remains up and running to the highest degree of functionality.
Septic tank manufacturing: Specializing in concrete septic tank solutions, we can create and implement the perfect septic tank for you home, tailored to meet the capacity needs of your household.
Waste water treatment plant manufacturing: Treating waste water is an essential step in ensuring that your effluent is made safe for dissemination into the earth. We specialize in manufacturing and implementing these systems to ensure that you can have peace of mind in this all-too-vital component of your effluent management system.
Retaining wall block manufacturing: Adding support to your home, landscape or septic system is as easy as having a retaining wall block manufactured by a professional that is experienced with these additions. Prater Construction and Septic can pinpoint the areas in need of bolstering and implement a retaining block wall to minimize the risk of damage.
We also carry and manufacture a multitude of septic products to make sure your system is functioning soundly, including:
Infiltrator leaching systems
Singulair aerators
High water alarms
Chlorine tablets
Wastewater treatment plants
Home aerator systems
Leeching chamber fields
From septic tank manufacturing and installation, to septic pumping in Pikeville, there's no better choice than Prater Construction and Septic We guarantee that you'll be in good hands and that your septic needs will be fulfilled to the highest degree of quality, in nay capacity. Give us a call today at 606-631-9740 for immediate service or to learn more about how we can assist you.