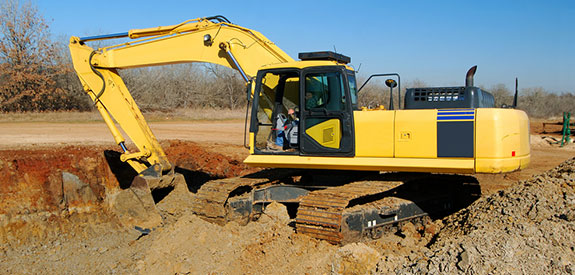 Excavation Contractor Pikeville
Since 1989, Prater Construction and Septic has been a family owned and operated excavation contractor in Pikeville and surrounding areas. We pride ourselves on over 25 years of quality excavation and septic tank services, bringing you the peace of mind that comes with quality craftsmanship and thorough workmanship.
The Best Excavating Contractor in Pikeville
When it comes to excavation and septic tank services, the job cannot be performed by anyone less than a trained and experienced professional. That's why, for more than two and a half decades, Pater Construction Inc. has been the foremost excavation contractor in Pikeville, specializing in excavation services such as bulldozing, dirt moving, dirt sales, pond digging and more. If the job requires earth moving, we're the number one contractor for the job and will tailor our approach to your project seamlessly—especially when it comes to septic tanks and all peripheral septic services.
We take pride in our ability to both install and repair septic tanks, ensuring that they don't pose health issues and hazards for you down the line. From the proper placement of the tank, to the installation of leeching chamber fields and wastewater treatment stations, we're well versed in septic duties big and small, giving you peace of mind about our servicing them. There's no job too big or too large in scope for us to take on and because of our constant strive to provide exceptional results, we've proudly earned a reputation as a leading excavating contractor in Pikeville. Take a look at a few of the reasons to many satisfied customers have trusted and continue to trust us:
We are proud distributors for Singulair and Infiltrator Systems.
We are a licensed contractor and certified installer of septic systems.
We're delighted to serve Eastern Kentucky, including Pike, Floyd and Martin counties.
We are family owned and operated.
Our scope of services includes both excavation and septic duties.
Our Services Include:
Excavation Contractor
Excavating Contractor
Excavation Service
Excavating Service
Septic Tank Pumping
Septic Pumping
Septic Tank Service
Septic Service
Septic Tank Pumpers
Septic Pumpers
& much more!
Areas Served
Proudly offering septic and excavation services in Eastern Kentucky, including Pike County, KY and the following cities:
Inez, KY
Warfield, KY
Allen, KY
Betsy Layne, KY
Martin, KY
Prestonburg, KY
Wayland, KY
Wheelwright, KY
Hazard, KY
Cedarville, KY
Elkhorn City, KY
Freeburn, KY
Lick Creek, KY
Phelps, KY
Pikeville, KY
Martin County, KY
Floyd County, KY
Knott County, KY
Letcher County, KY
Williamson, WV
Matewan, WV
Delbarton, WV
Gilbert, WV
Kermit, WV
Justice, WV
Mingo County, WV