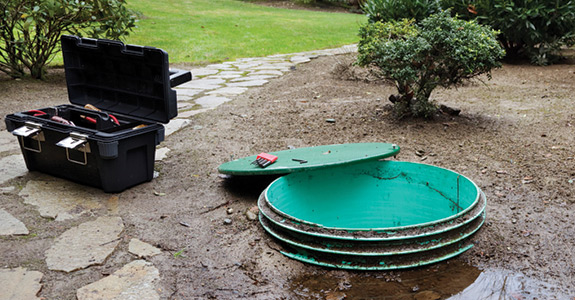 Septic Cleaning Pikeville
If you're tired of your septic pumping in Pikeville, KY costing you a bundle and not being high quality or thorough, it's time to start trusting Prater Construction and Septic with the job. Since 1989, we've been providing consistent and exhaustive septic pumping, septic repairs, septic maintenance and septic tank cleaning to our Pikeville, KY customers and friends. As a successful local business, we consider ourselves lucky to be a part of the Pikeville community, and we take the responsibility of serving the community very seriously. We hope to continue providing septic services for many more years to come, and we hope you'll trust us with your septic system.
At Prater Construction and Septic, we know there are a lot of different things that can go wrong with a septic system, which is why we offer a comprehensive array of septic repair and maintenance services. Here's a look at the excellent and affordable work we can do for your septic system.
Septic pumping: Septic tank pumping in Pikeville, KY is a necessity. We understand that, which is why we work hard to provide efficient and affordable septic pumping services for everyone. As a septic and construction business, we know that there's no point in doing a job if you don't do it right, and we take that message to heart every time we're hired for a new septic pumping job. If your septic system is clogged or stalled, give us a call today and let us take care of it for you.
Septic cleaning: Prater Construction and Septic also offers routine septic cleaning to our Pikeville, KY neighbors and friends. Cleanliness is a vital component of having an efficient septic system, so rather than putting it off any longer, pick up the phone and ask about our affordable rates today.
Septic repairs: When something goes wrong with your septic system, you might not know what it is, but you do know that you want it fixed quickly. We understand the urgent nature of septic repairs, and we're happy to diagnose and take care of the problem as quickly as possible.
Septic maintenance: General maintenance is one of the best ways to ensure your septic system is free of clogs, leaks and other damages for a good, long time. To make things easy for you, we offer a routine maintenance package to suit any septic system. Call us today to learn more about what we can do for you!