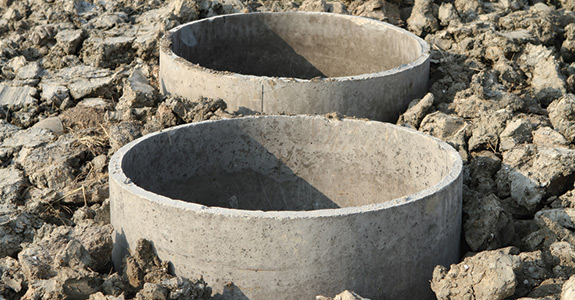 Septic Tanks Pikeville
When you need quality septic tank installation in Pikeville, KY, look no further than Prater Construction and Septic Since 1989, we've been providing the area with solidly manufactured and expertly installed septic systems, and we're proud of the generous word of mouth reputation we've built up over the last quarter of a century.
When septic systems are poorly made or ineptly installed, the lack of quality presents itself quickly, leaving the people who depend on the septic system highly inconvenienced for much longer than necessary. For a consistently strong septic system that your family or business can always count on, trust the team here at Prater Construction and Septic Here's a look at the services and excellent work you can always expect when you hire us for septic installation or septic tank manufacturing in Pikeville, KY.
Septic manufacturing: Nothing can work well if it isn't made well. We understand that here at Prater Construction and Septic, which is why we've developed a consistent process and set very high standards for septic tank manufacture in Pikeville, KY. We'll design and build a septic system perfectly suited to your home or business, and we won't rest until the job is completed to your satisfaction.
Septic installation: Once we've designed the ideal septic system for you, we'll begin the process of installing it. We understand that letting strangers onto your property and allowing them to work in your bathroom and tear up your yard isn't anyone's favorite situation, which is why we always work quickly and tirelessly. We also make it a point to provide polite and friendly service, so that your discomfort is kept to a minimum. We're proud to be a local business, and we like getting to know different people in our community.
Quality work: Prater Construction and Septic is proud to be a licensed contractor and certified septic tank installer. Most people assume that anyone they hire is properly trained and certified, but unfortunately that isn't always the case. When you hire Prater Construction and Septic, you can rest assured that we always know exactly what we're doing and are qualified to handle the job.
Affordable rates: Having a brand new septic system designed, built and installed on your property is a big undertaking, and it can also be an expensive one. But luckily for you, the best contractor for the job isn't necessarily the most expensive one. Prater Construction and Septic is happy to offer affordable, honest and transparent prices to all of our valued customers.