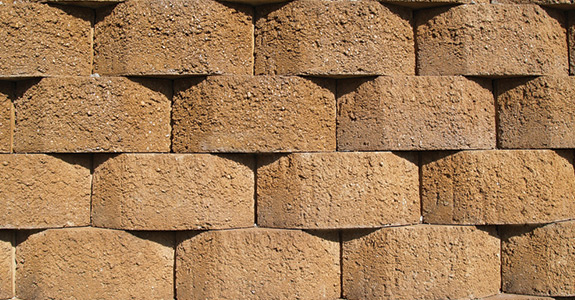 Retaining and Block Walls Pikeville
A retaining or block wall is a wall used to keep soil and sloped land from spilling out where it shouldn't. Think of a house with a front yard that slopes down at a steep incline; there is usually a short wall at the end of the yard that keeps it contained. That wall is a block or retaining wall. Though it is a relatively simple construction, it is also a vitally important one, and integrity in the building process is a must.
Here in Pikeville, KY, retaining walls are a common necessity. Prater Construction and Septic is proud to provide retaining wall services including construction and repairs, and we also offer the most skill and highest value of any contractor in town. We understand how important block walls are for Pikeville, KY residents, and we're proud of our proven track record in constructing and caring for them. If you're in the market for block wall services, read on to find out about the quality work and helpful service we can provide for you.
Building walls: One of our specialties here at Prater Construction and Septic is constructing and inserting retaining walls wherever they are needed. In the event of a natural disaster, your retaining wall is often the one defense you have in keeping your outdoor property stable, which means that strength and sound construction are vitally important to any block wall. Prater Construction and Septic knows that, and we put a great deal of effort into ensuring your new retaining wall is up to the task.
Repairs: No matter how well they are constructed, damage and wear to retaining walls can sometimes occur. If you're worried that your block wall is too old or damaged to do its job properly, give us a call. Often all it takes is a day's work to have it back in tip-top shape again.
Licensed and certified: When it comes to protecting your property and adding visual appeal to your landscape, don't you want to know that the people you hire are qualified to handle the job? Prater Construction and Septic is a fully licensed and certified contractor, so when you hire us, you won't have to wonder—you'll know you're getting the very best.
Great value: Block walls are a necessity on many properties, but that shouldn't mean you have to break the bank paying for one. We're proud to offer high quality for reasonable prices. Give us a call to find out more.